News
---
UNION NIGHT WITH
PHILADELPHIA UNION SOCCER

---
2019 SCHOLARSHIP RECIPIENTS
KRISTINA ROCHE




Radames Roche - Liberty Coca-Cola





VAUGHN INDEN




Farrell Inden - Liberty Coca-Cola



SIMRAN KATARIA


Simran Ramesh - Pepsi Mays Landing



JAYLENE FERMIN


Freddy Fermin - Libery Coca-Cola



JESSICA STAFFORD


James Stafford - Liberty Coca-Cola



ARIANA HIGGINS


Edward Higgins - Origlio Beverage



GEORGE AUFSCHLAG


George Aufschlag - Penn Beer Distributors



NICHOLAS LYDON


Michael Lydon - Liberty Coca-Cola



SYDNIE HARIG


Connie Harig - Post Precision Casting Inc.



CHRISTINE KITCHIN
Jay Kitchin - Origlio Beverage
Peter Mattucci Scholarship Fund
---
PURCHASE YOUR AX THE SODA TAX SHIRTS TODAY!
AX THE SODA TAX shirts have arrived! Shirts will be sold at the Local 830 Union Hall for $10.00 each.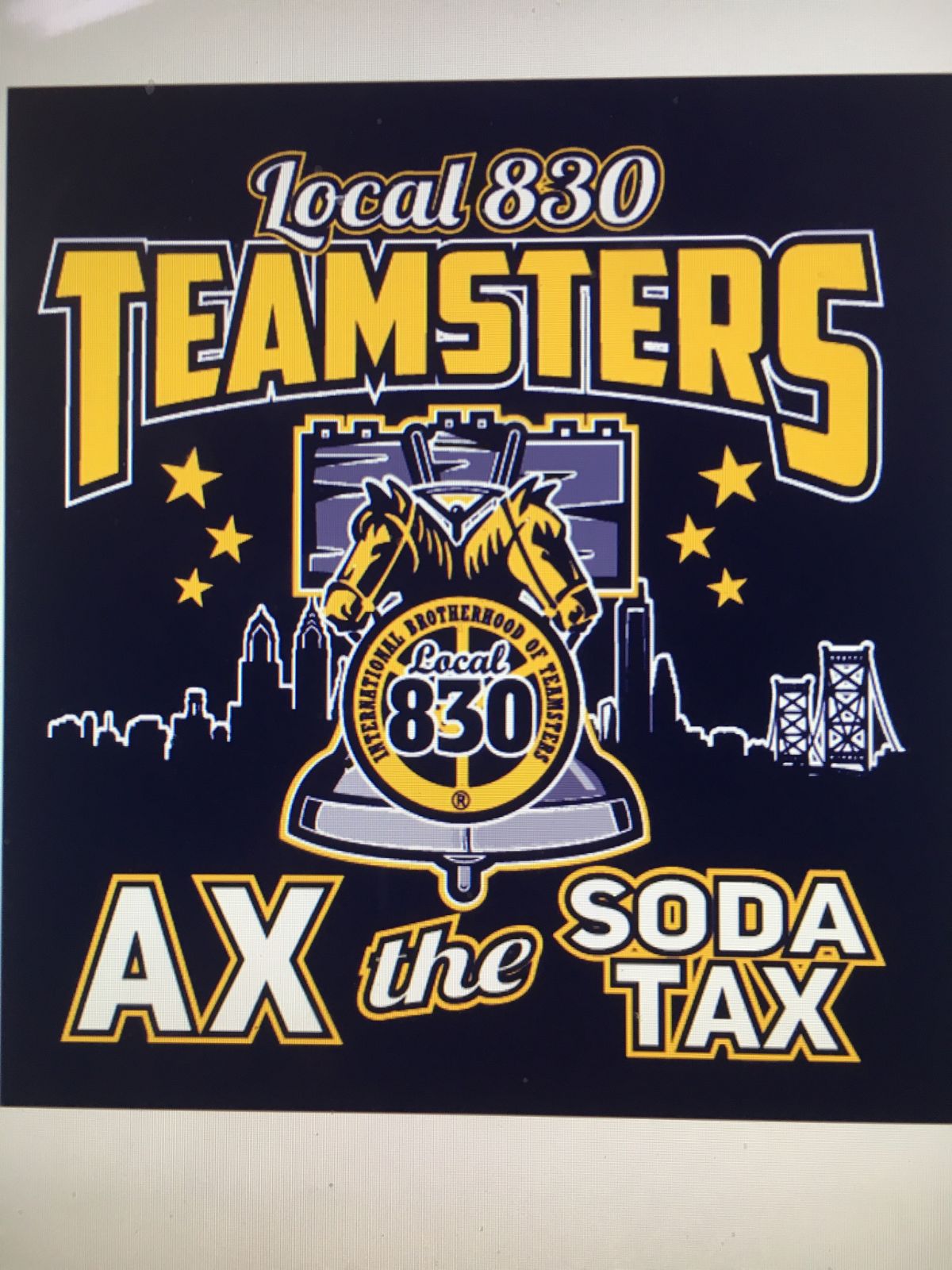 ---
Judge Daniel Baranoski Re Election Kick Off Campaign Tuesday March 5, 2019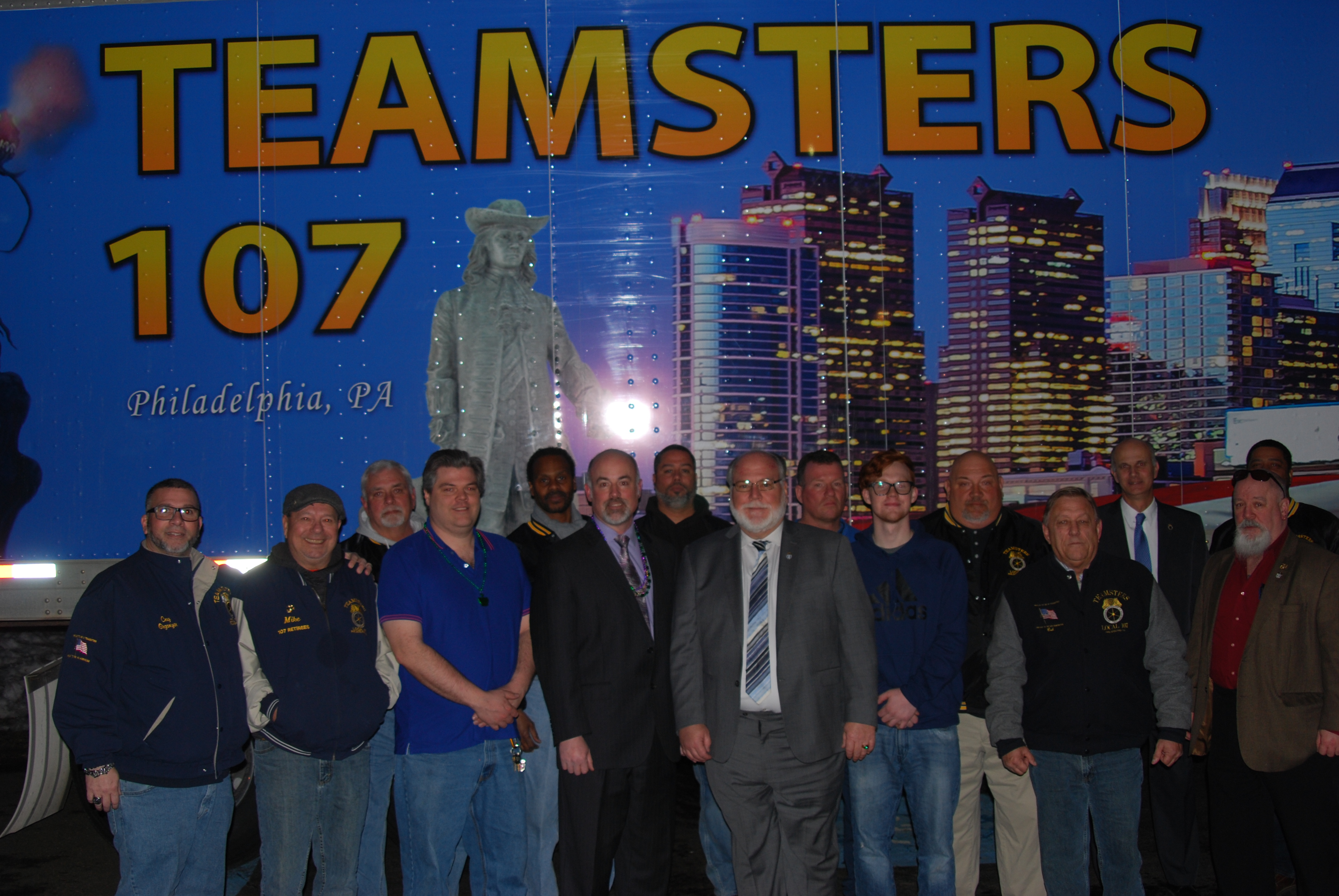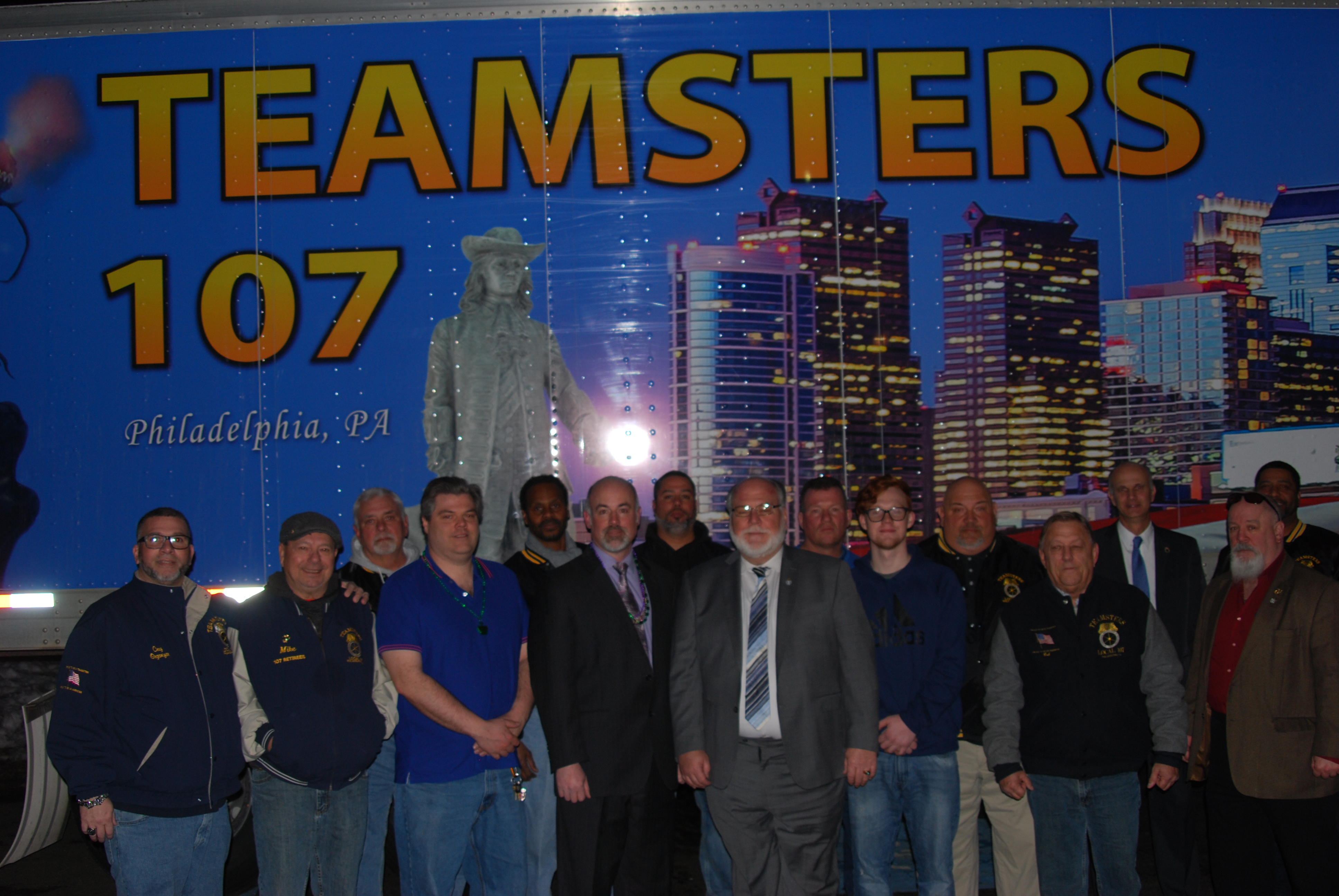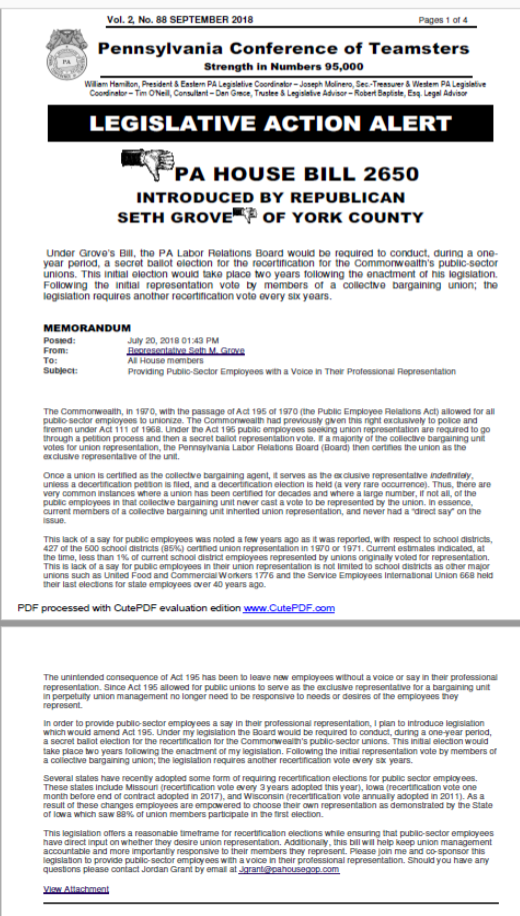 ---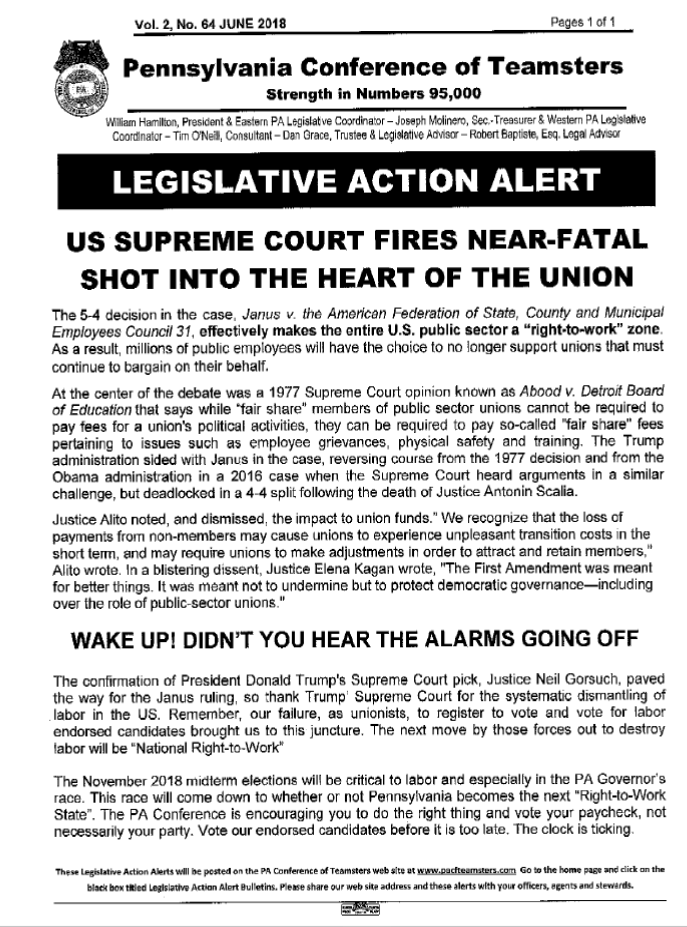 ---
2018 SCHOLARSHIP RECIPIENTS
EMILY CAMPBELL
Daughter of Scott Campbell (Pepsi Philadelphia)
ELANA SLAVETER
Daughter of John Slaveter (Liberty Coca-Cola)
AVERY MATELA
Daughter of Brian Matela (Pepsi Philadelphia)
NASIR SMITH
Son of Eric Smith (Liberty Coca Cola)
HALEY PREM
Daughter of Michael Prem (Bunzl Distribution)
BRIAN BOYLE
Son of Thomas Boyle (Pepsi Wilmington)
KYLIE ANTONYK
Daughter of Raymond Antonyk (Origlio Beverage)
JASMIN MILLER
Daughter of Theodore Miller (Liberty Coca-Cola)
DOMINIC LAROSA
Son of Joseph LaRosa (Pepsi-Cola Pennsauken)
EMMA ROGERS
Daughter of James Rogers (Penn Distributors Inc.)
---
Philadelphia's 'black market' for sugary drinks
RACHEL THOMAS Last updated 00:01, March 15 2018
A crate of Pepsi is wedged up against an arm rest between the front seat and the back.
Underneath is a box of Mountain Dew, then more Pepsi shoved underneath a seat.
This, claims union man Danny Grace, is evidence of Philadelphia's black market for sugary beverages.
DANNY GRACE/SUPPLIED
Unregistered drivers are reportedly selling soda for cash in Philadelphia to get around the beverage tax.
Grace is secretary-treasurer of the Teamsters – many of whom drive for Coke and Pepsi – and his members send him these photos when they spot the vans around the city.
A sandwich and a soda is an institution in Philadelphia, much like the famed Philly cheese steak, "but now the soda costs more than the sandwich".
He produces more photos – white vans, number plates, crates of Coke bottles, an orange drink called Sunkist, and a man in a white shirt with a piece of paper in his hand, standing next to crates of Coke and Red Bull.
Unregistered drivers are taking white vans to untaxed suppliers – such as Walmart – outside the city and buying in bulk, then selling the products to retailers in the city for cash, Grace says.
DANNY GRACE/SUPPLIED
Union leader Danny Grace supplied photos of soft drinks jammed into vans for sale on a black market that dodges Philadelphia's sugar tax.
"They're going to distributors, to bars, they're going wherever they can and selling it. There's no tracing it at that point.
"We know they're coming outta Maryland. We know they're coming outta Virginia. We think they're coming outta New York."
That hurts his members even more because "our guys are losing that revenue also".
Philadelphia Mayor Jim Kenney acknowledges the black market exists, but says the vast majority of affected taxpayers play by the rules.
"However, we know that some may not be, and we built into our revenue projections a 10 per cent non-compliance rate.
"The fact that we raised $60 million over nine months makes clear that while black market activity exists, it is not widespread."
DANNY GRACE/SUPPLIED
Crates of Sunkist drink sit in the back of a van.
Grace says he's sent these photos to the mayor's office and city hall, but claims they don't want to know.
Since the tax was implemented, Kenney's office won't return Grace's calls or reply to his letters, he says.
"This is really hard on our members, y'know?"
Kenney says he's "always happy to meet with labour leaders" and adds that funding has increased for Department of Revenue enforcement staff to ensure taxpayers are doing what they're supposed to.
Merchants who play by the rules display the amount of tax on a product on the receipt.
"Those who are not coming into compliance are receiving fines," Kenney says.
"Repeated non-compliance could result in the closure of the business."
RACHEL THOMAS/STUFF
Danny Grace, head of Teamsters Local 830 in Philadelphia, says the city's tax on sweetened beverages has cost his members their jobs.
---

---
PURCHASE YOUR 75TH ANNIVERSARY HATS TODAY!
Our 75th Anniversary hats have finally arrived! We are selling hats for winter and summer. Hats will be sold at the Local 830 Union Hall for $15.00 each.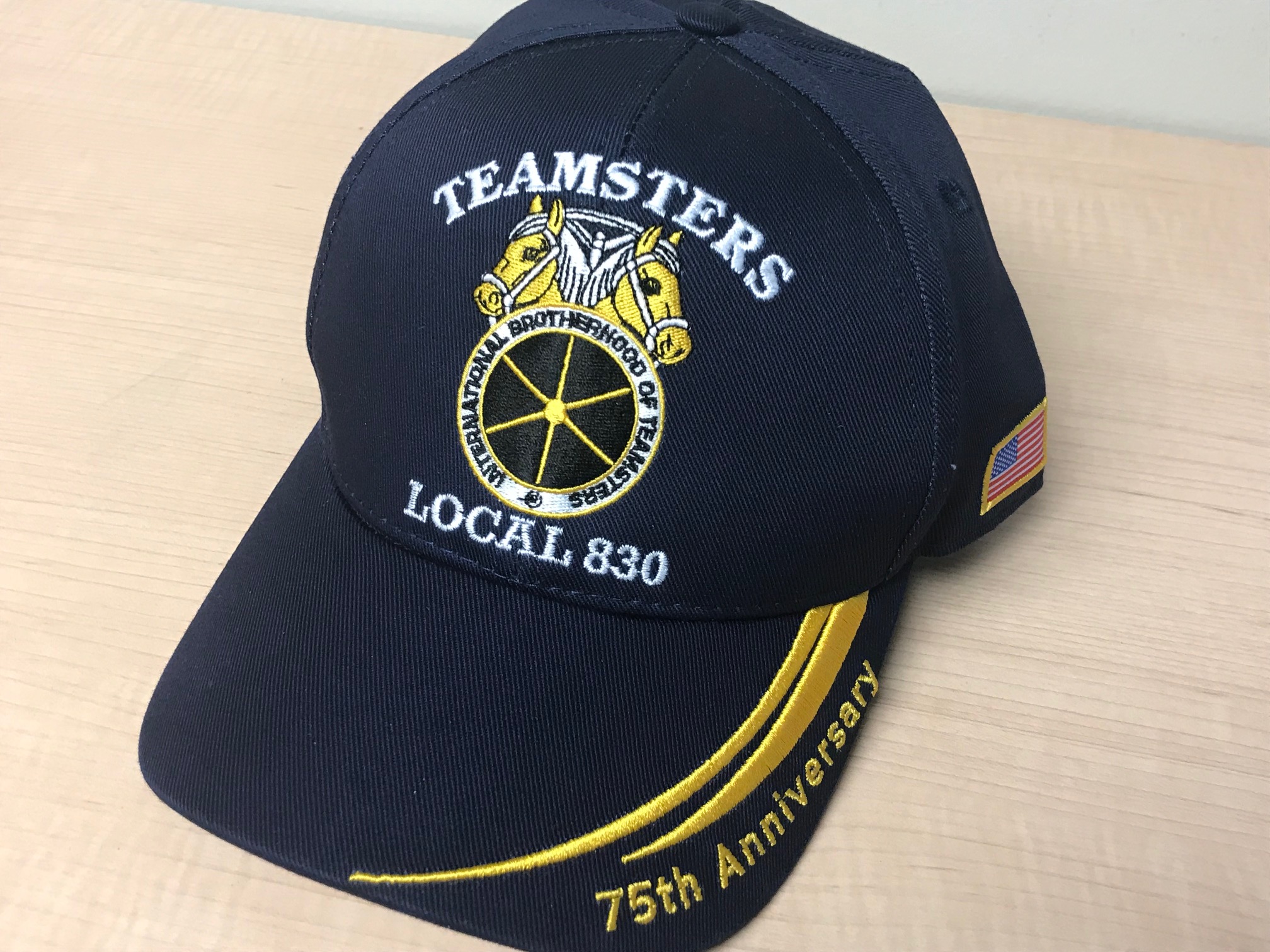 ---
John R. Muller former President of Teamsters Local Union #830 passed away suddenly on December 28, 2017.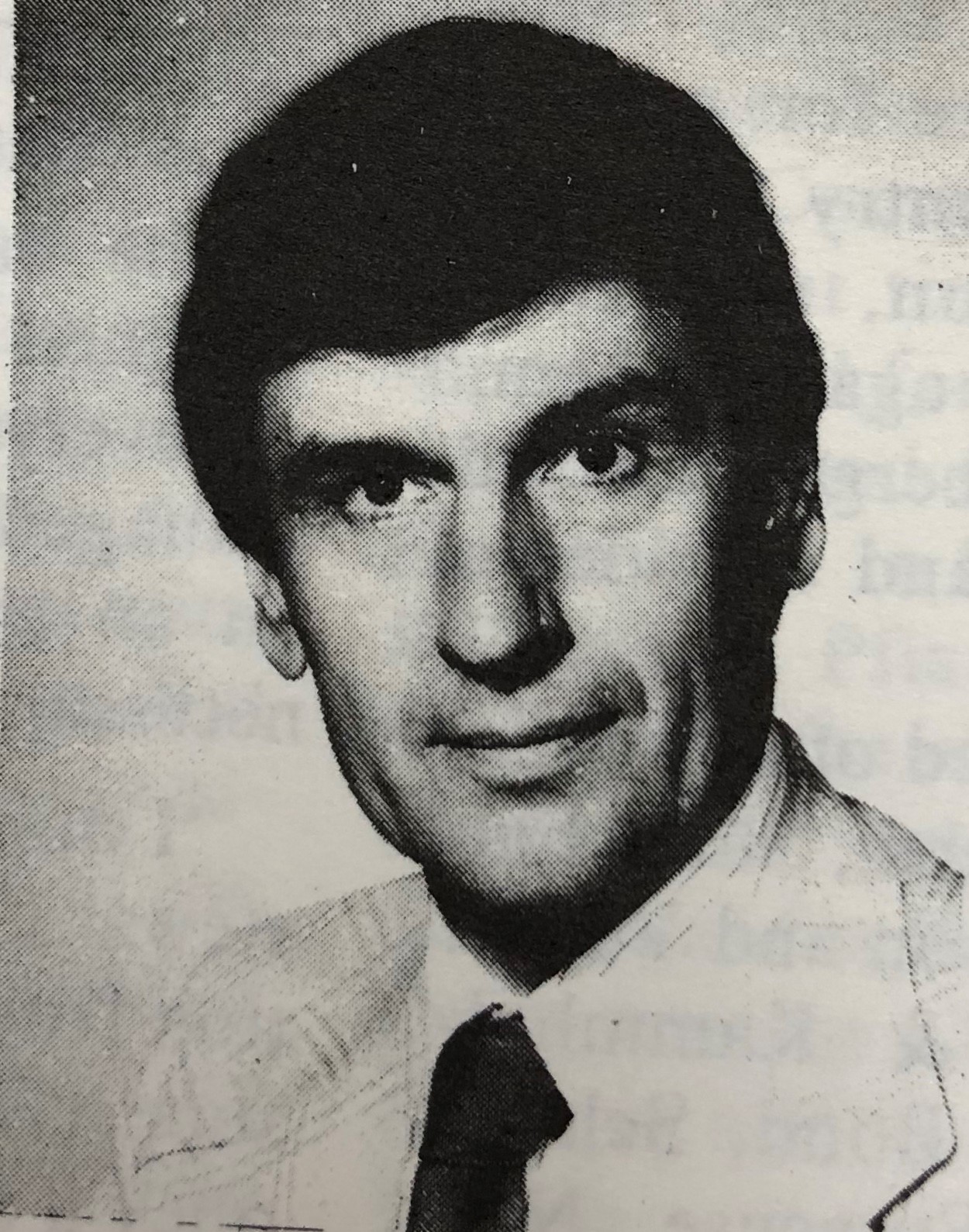 ---

---
PLEASE VOTE FOR A FELLOW UNION MEMBER

Grand Illumination Singing Contest
Please vote for MARY KATE LEVE she is 150 votes short.
She entered the singing contest with AMHFCU and is competing to sing "God Bless America"
at the Grand Illumination celebration this year.
Please use the following link:
http://2016amhfcu.wishpond.com/2017-grand-illumination-sing-off/
(Note: You can type her last name under search and it will bring you straight to her video.)
Please enter your email and click on vote. You will then receive a confirmation email.
Click confirm in your email. Please share with your friends and famiy!
VOTING ENDS 10/27/17 at 11:59 p.m.
If you have any questions or issues getting your vote in, please call 267-966-8915
Thank you for your support!
---
BEVERAGE TAX RALLY
---
LEGISLATIVE ACTION ALERT
---
CONGRATULATIONS TO THE NEW "MR. & MRS."
JIM AND AMY DIVERGILIS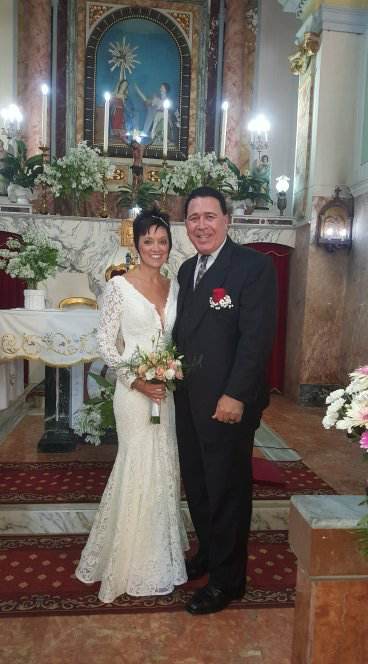 ---
LOCAL 830 CELEBRATES 75 YEARS OF EXCELLENCE
Local 830 celebrated 75 years of excellence on Sunday, September 10th. Below are links of the photos:
Teamsters Local 830 75th Anniversary Meeting

Teamster Local 830 75th Anniversary Celebration
---
2017 SCHOLARSHIP RECIPIENTS
AMBER VENIT
daughter of Joseph Venit - Pepsi Wilmington
Peter Matucci Recipient
HELENA EMIG
daughter of Francis Emig - Pepsi Wilmington
KYLEE CAPANNA
daughter of John Capanna - Origlio Beverage
MERCEDES CAVALLO
daughter of Vincent Cavallo - Meenan Oil
MATTHEW ANGELINE
son of Deon Angeline - Coca Cola Refreshments
EDWARD GALLAGHER II
son of Edward Gallagher - Pepsi Cola/National Brand
FRANK JACKSON
son of Frank Jackson - Origlio Beverage
MATTHEW CRUZ
son of Martin Cruz - Origlio Beverage
BRYAN KEE
son of Robert Kee - Pepsi Philadelphia
---
2016 SCHOLARSHIP RECIPIENTS
LAUREN FIE
daughter of Joseph Fie - Coca Cola Refreshments
SHANNON CARR
daughter of John Carr - Canada Dry
KATIE DRISCOLL
daughter of Daniel Driscoll - Pepsi Philadelphia
CATHERINE BEINLICH
daughter of Thomas Beinlich - Gretz
DOMINIC TORRES
son of Frank Torres - BDCI
CONNOR BURKE
son of Brian Burke - Muller Inc.
ALEXANDER BRENNEN
son of Thomas Brennen - Coca Cola Refreshments
KEVIN BEAL
son of George Beal - Pepsi Pennsauken
ELIAS VAZQUEZ
son of Miguel Vazquez

---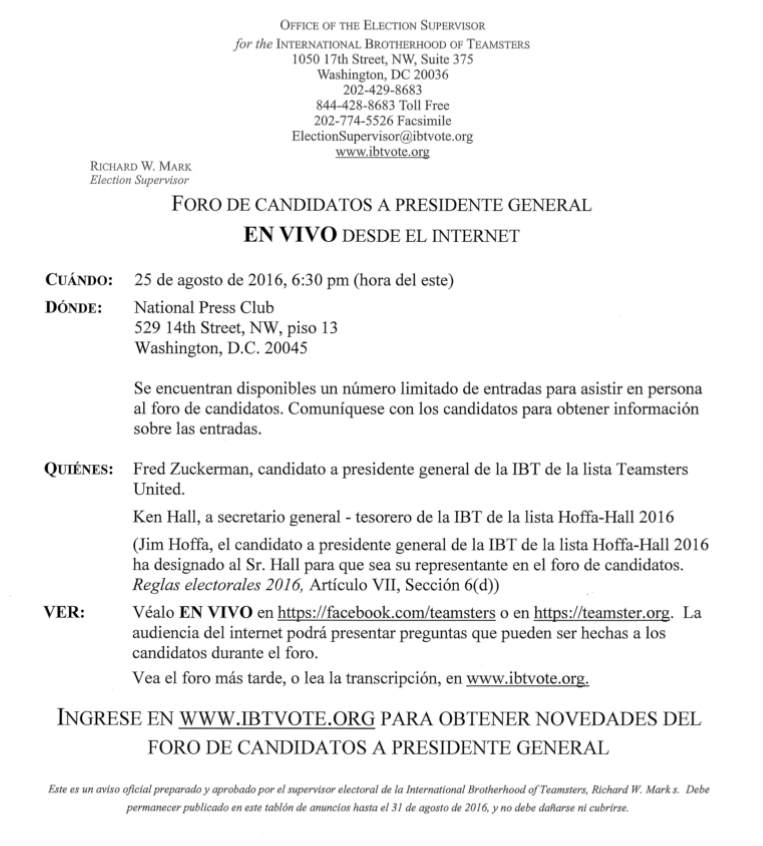 Danny Grace makes a motion against the Soda Tax at the
29th International Convention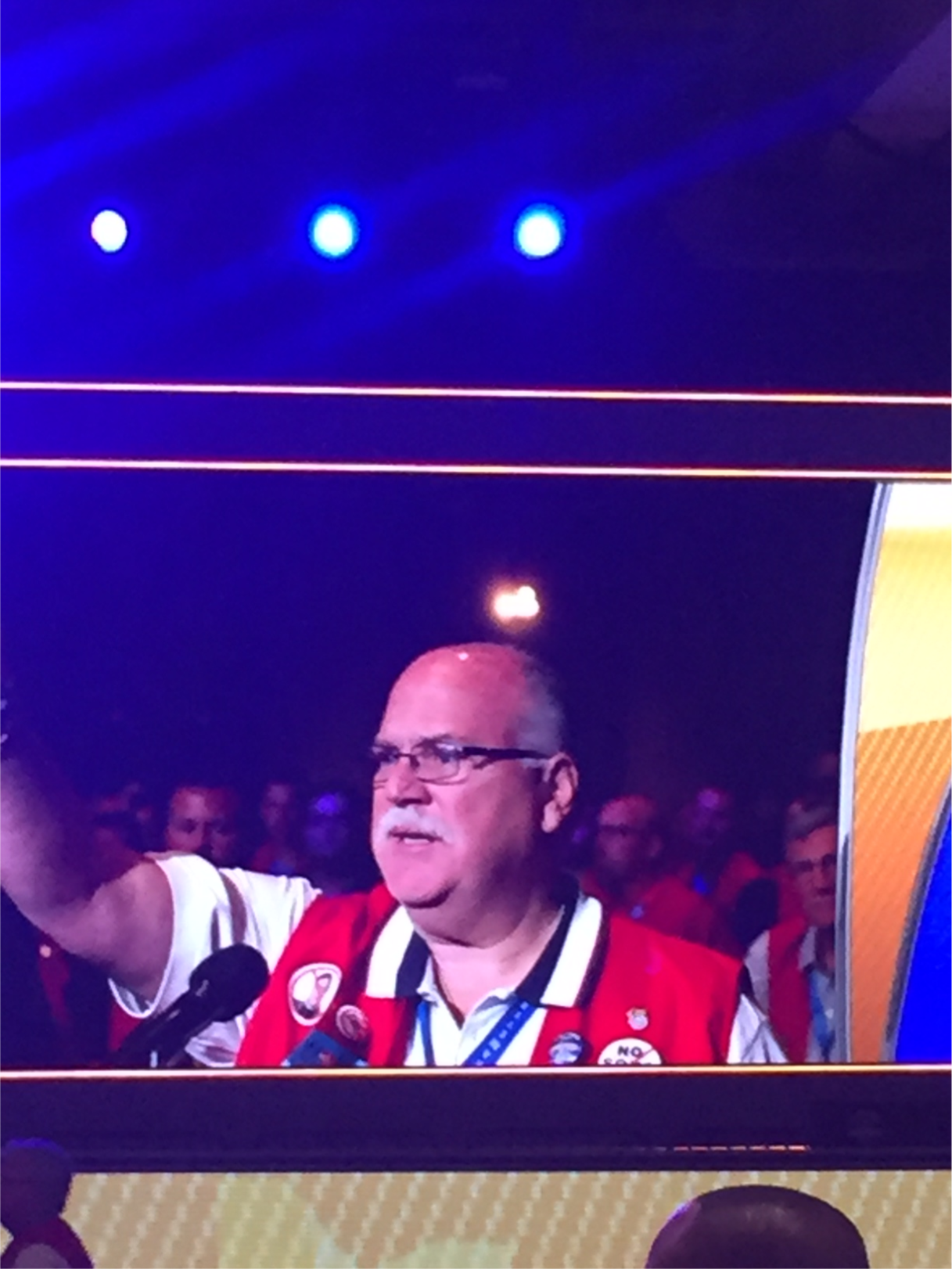 ---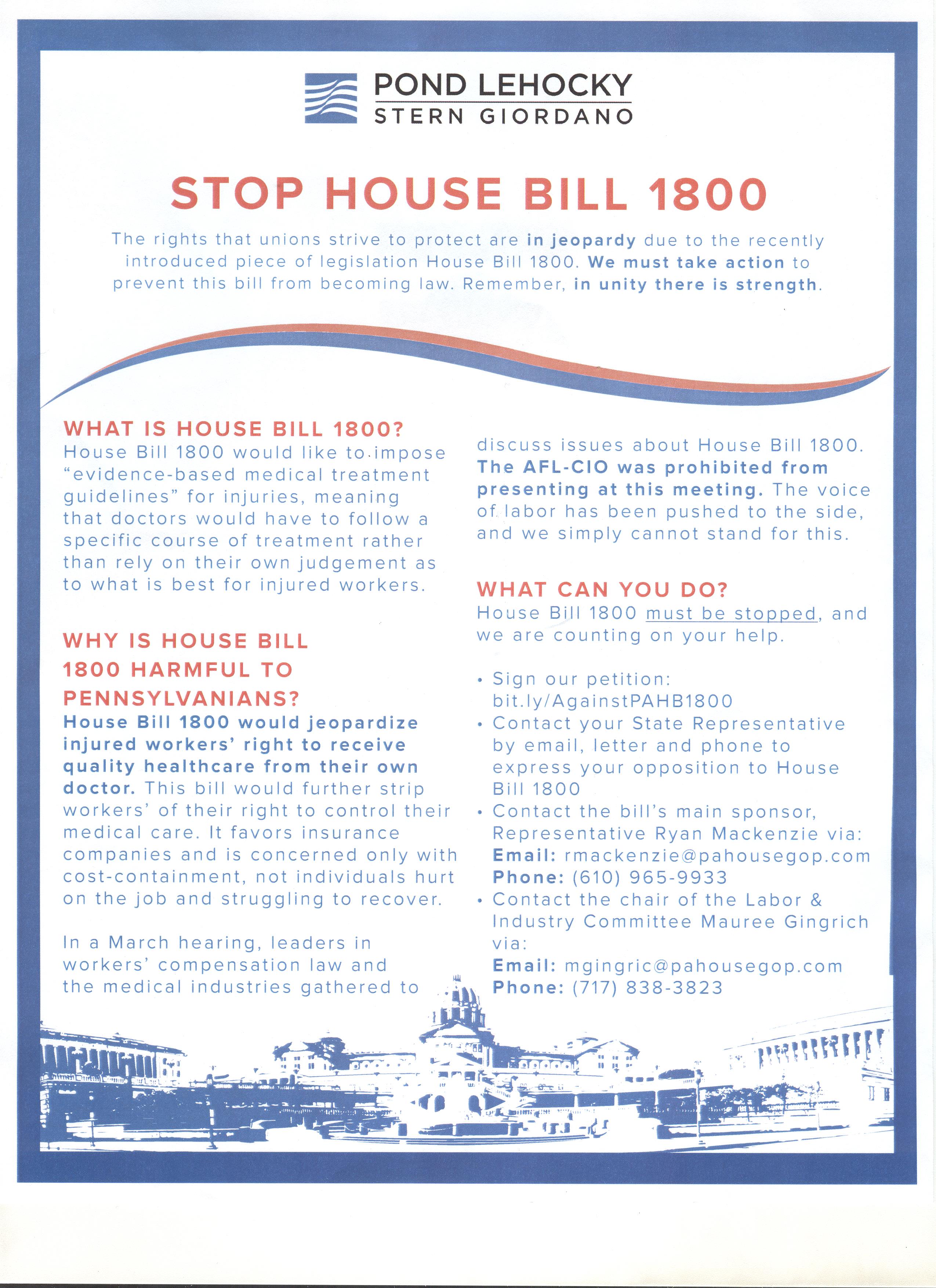 ---
NO SODA TAX!
Teamsters Local 830 says NO to the SODA TAX!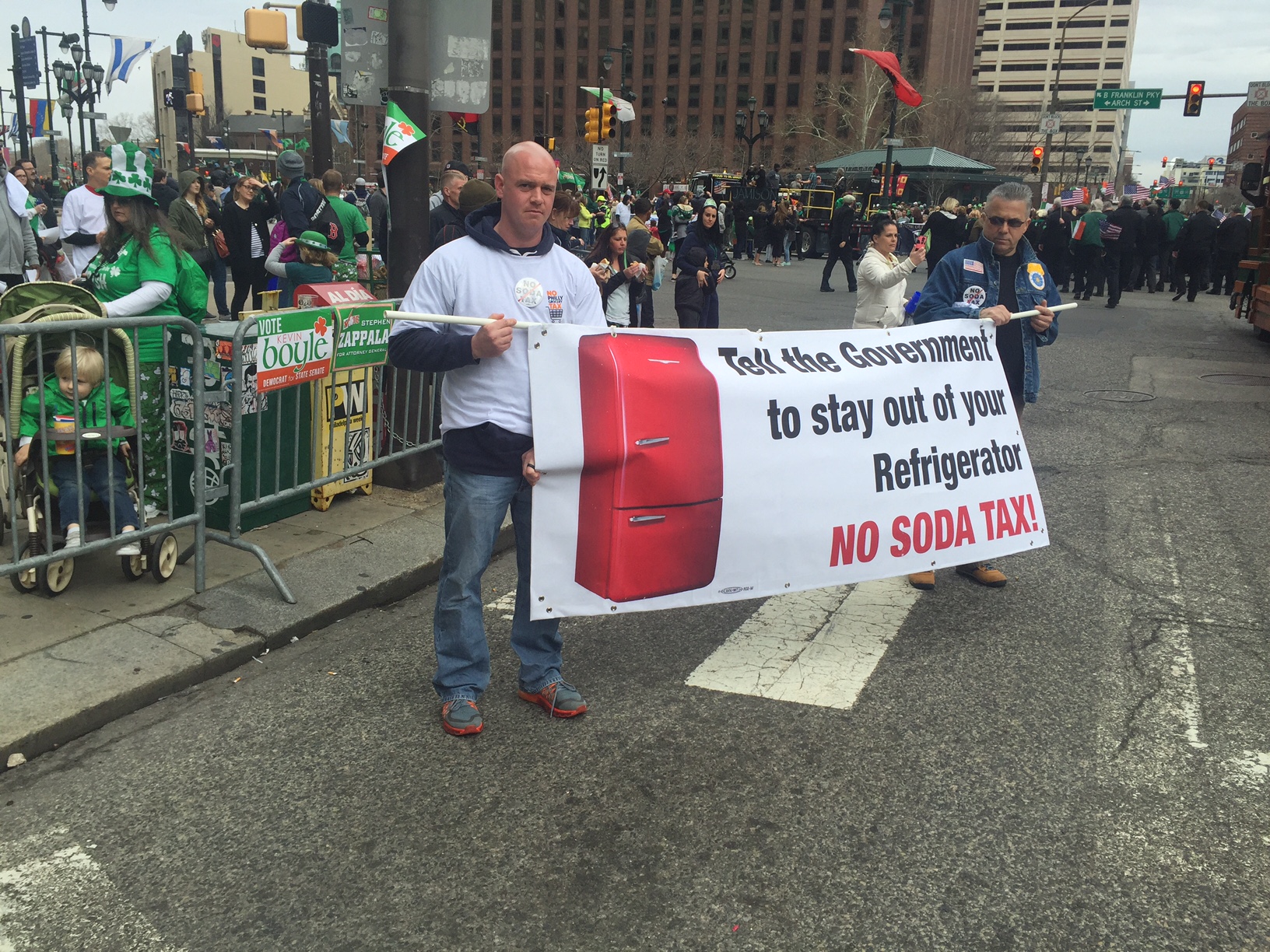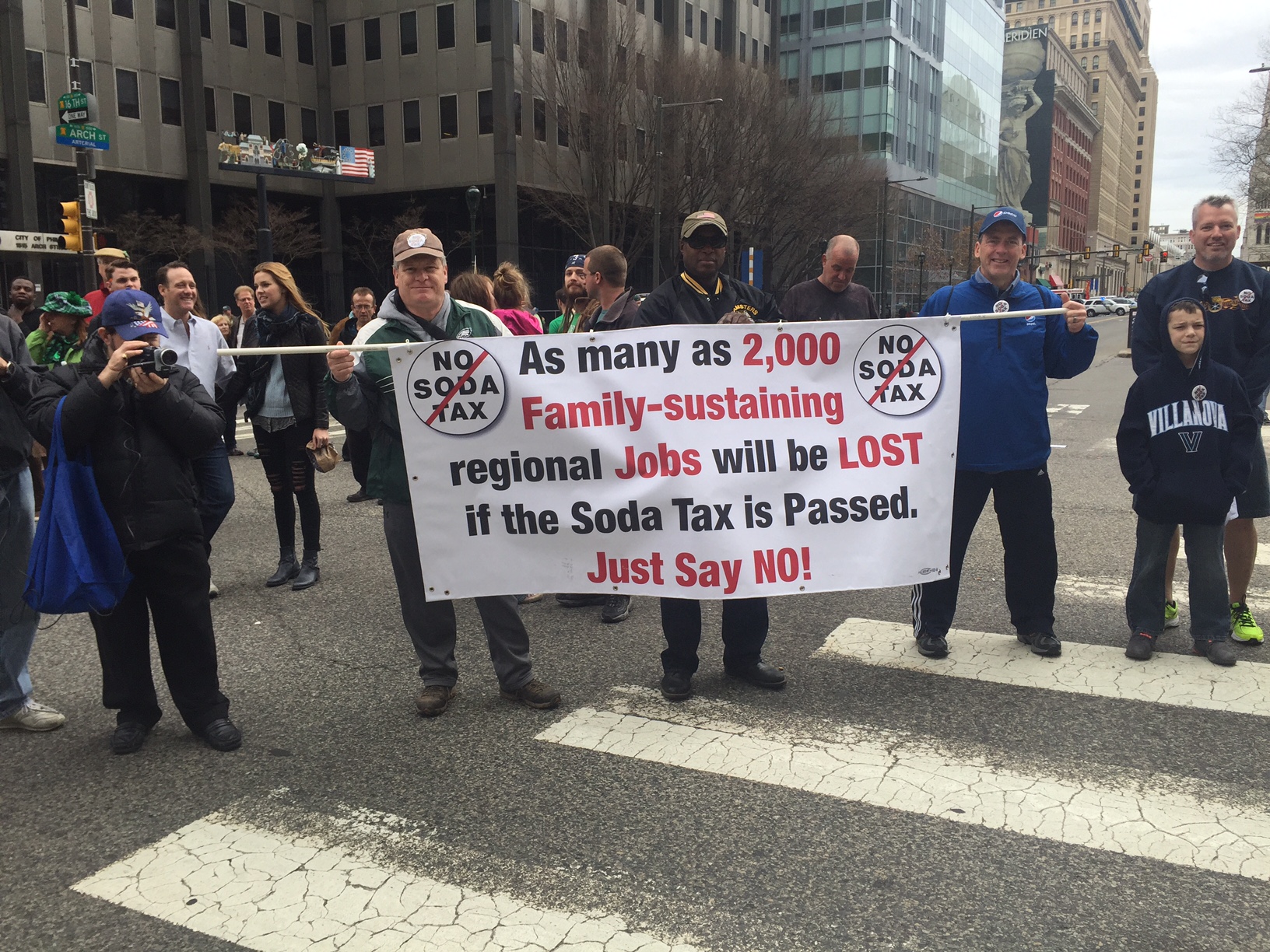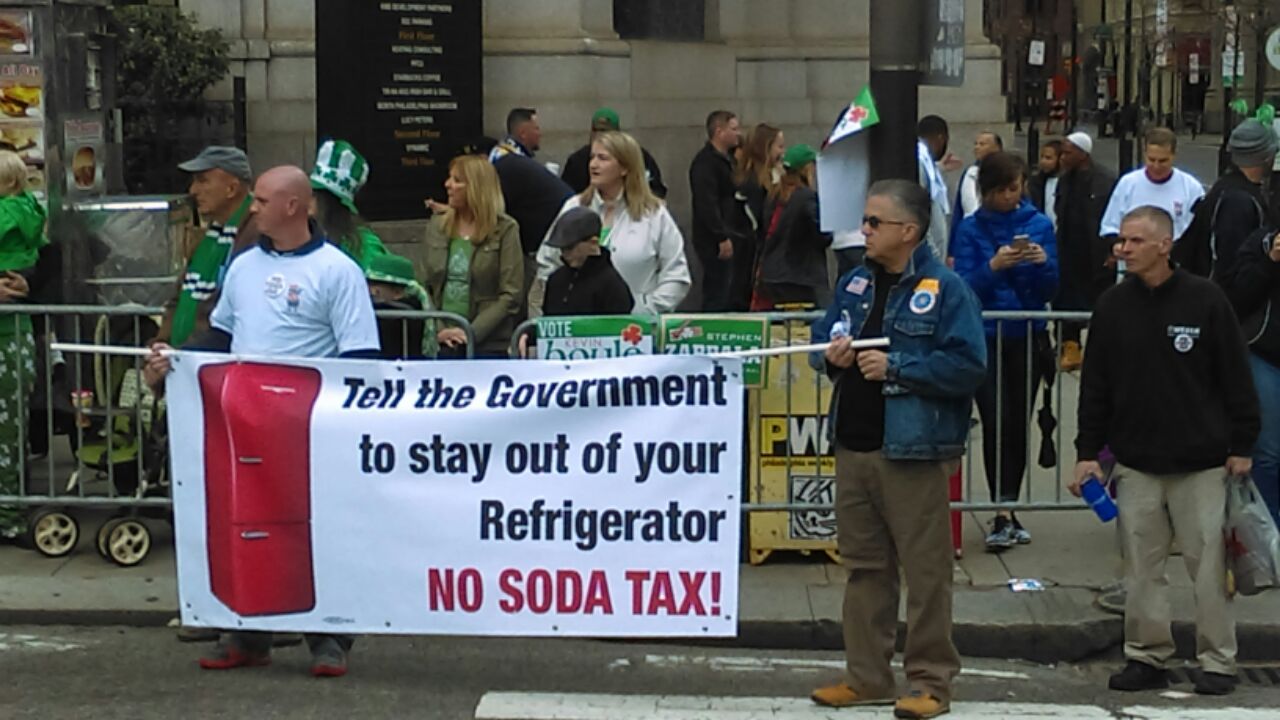 ---
Sunday, September 13, 2015
General Membership Meeting 10:00 a.m.
BBQ and Car Show immediately following meeting.
Welcome back!
---
2015 SCHOLARSHIP RECIPIENTS
HARLEY CAVALLO
Daughter of Vincent Cavallo - Meenan Oil
KELSEY PREM
Daughter of Michael Prem - Bunzl
JUSTIN PETERSON
Son of Jeffrey Peterson - Thomas Jefferson University Hospital
SALVATORE AZZARA
Son of Salvatore Azzara - Pepsi Cola Philadelphia
CARLEY DONIA
Daughter of Joseph Donia - American B.D.
RENA MARTIN
Daughter of Brian Martin - Coca Cola Refreshments
DEVIN LANGAN
Daughter of Thomas Langan - Canada Dry
MATTHEW CIECKA
Louis P. Mattucci Memorial Scholarship
Son of Richard Ciecka - Penn Distributors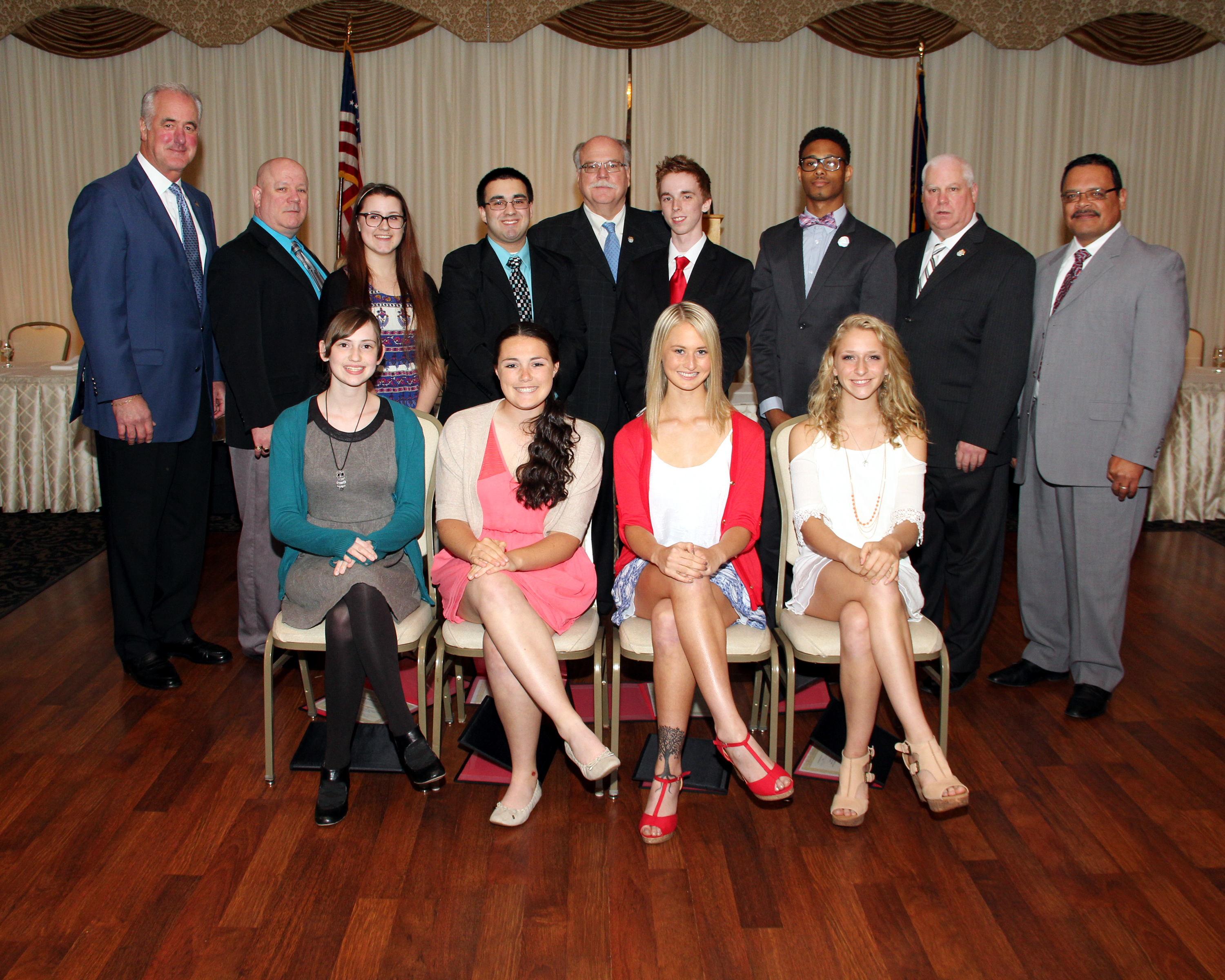 ---
Judge Lenny Brown addresses membership about the changes to the CDL Laws concerning DUI's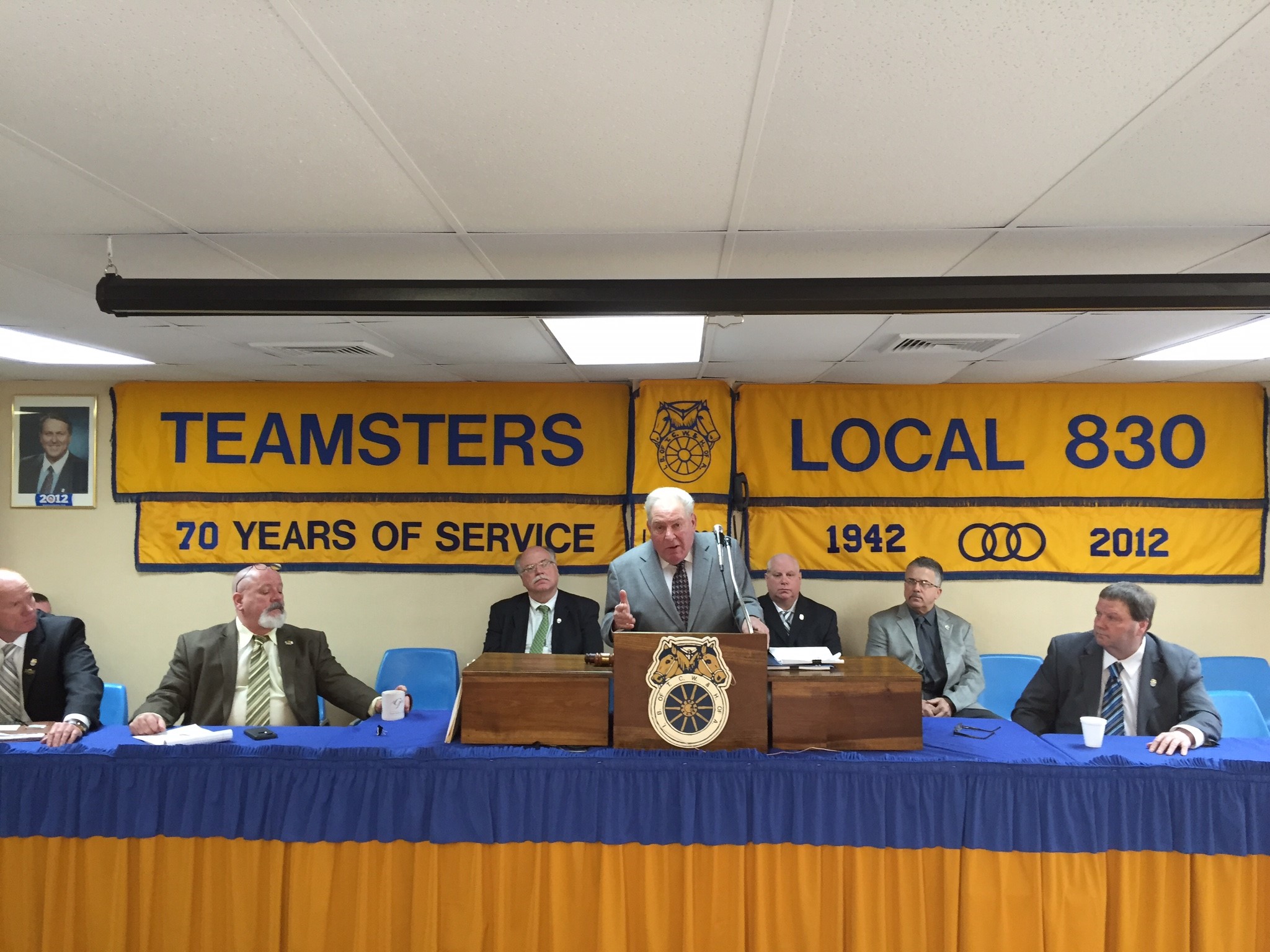 ---
Congratulations to James Bell, Jr.
Hoffa Scholarship Recipient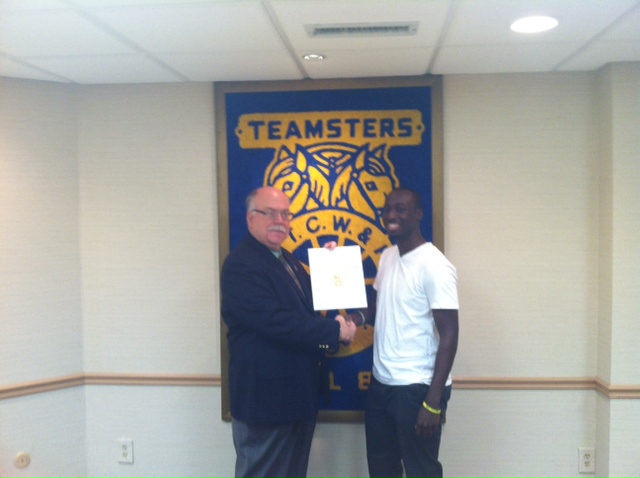 James Bell, Jr. is the son of James Bell - Shop Steward at Pepsi Wilmington.
---
***ELECTION DAY - NOVEMBER 4th***
Polls open at 7:00 a.m. Close at 8:00 p.m.
---
JIM HOFFA VISITS LOCAL 830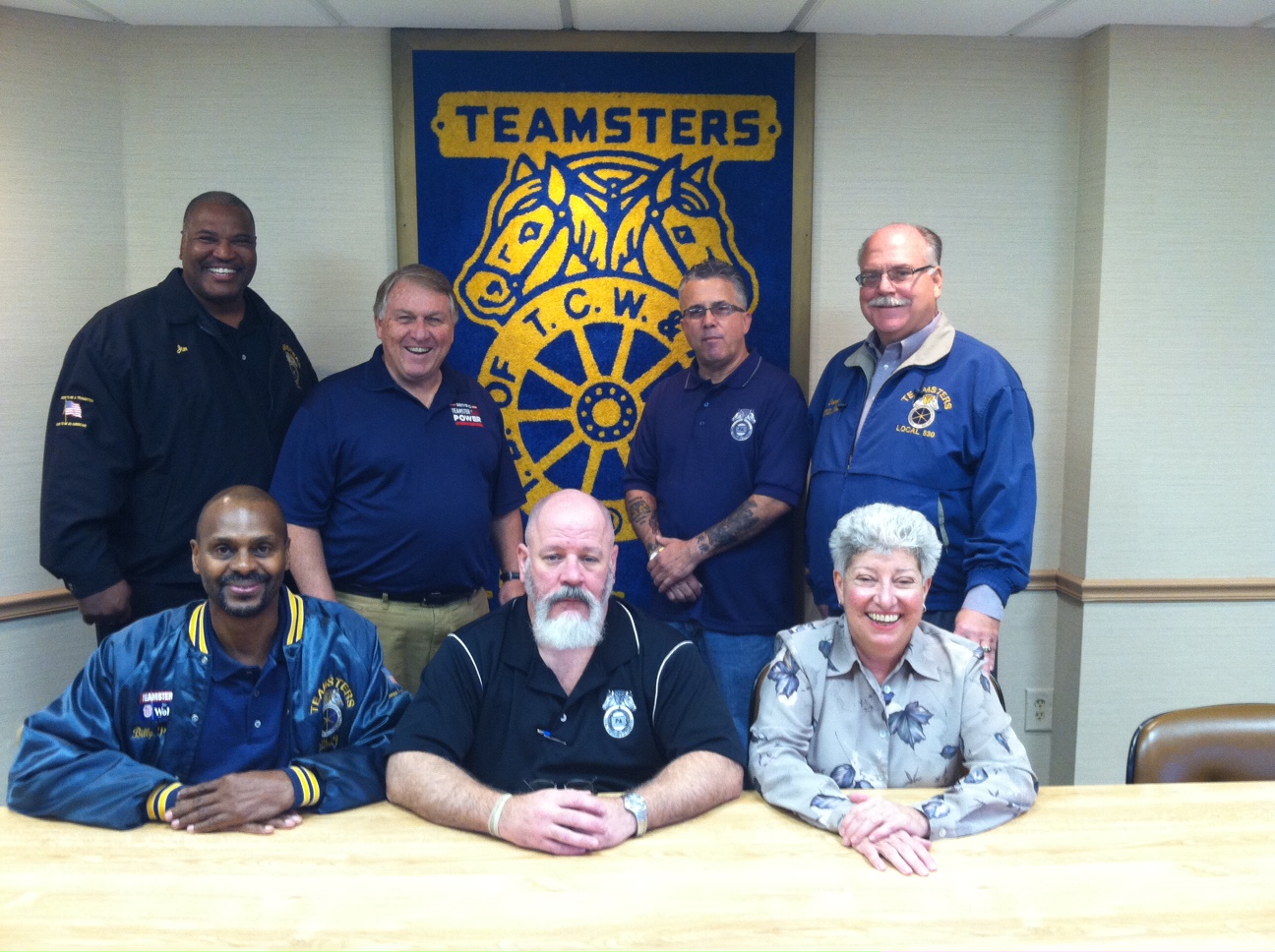 TOP ROW - Jim Brown, Jim Hoffa, Tony Mastrome & Danny Grace
BOTTOM ROW - Billy Peal, Jack O'Rourke & Sue Deluisi
---
JIM HOFFA & TEAMSTERS ENDORSE
TOM WOLF FOR GOVERNOR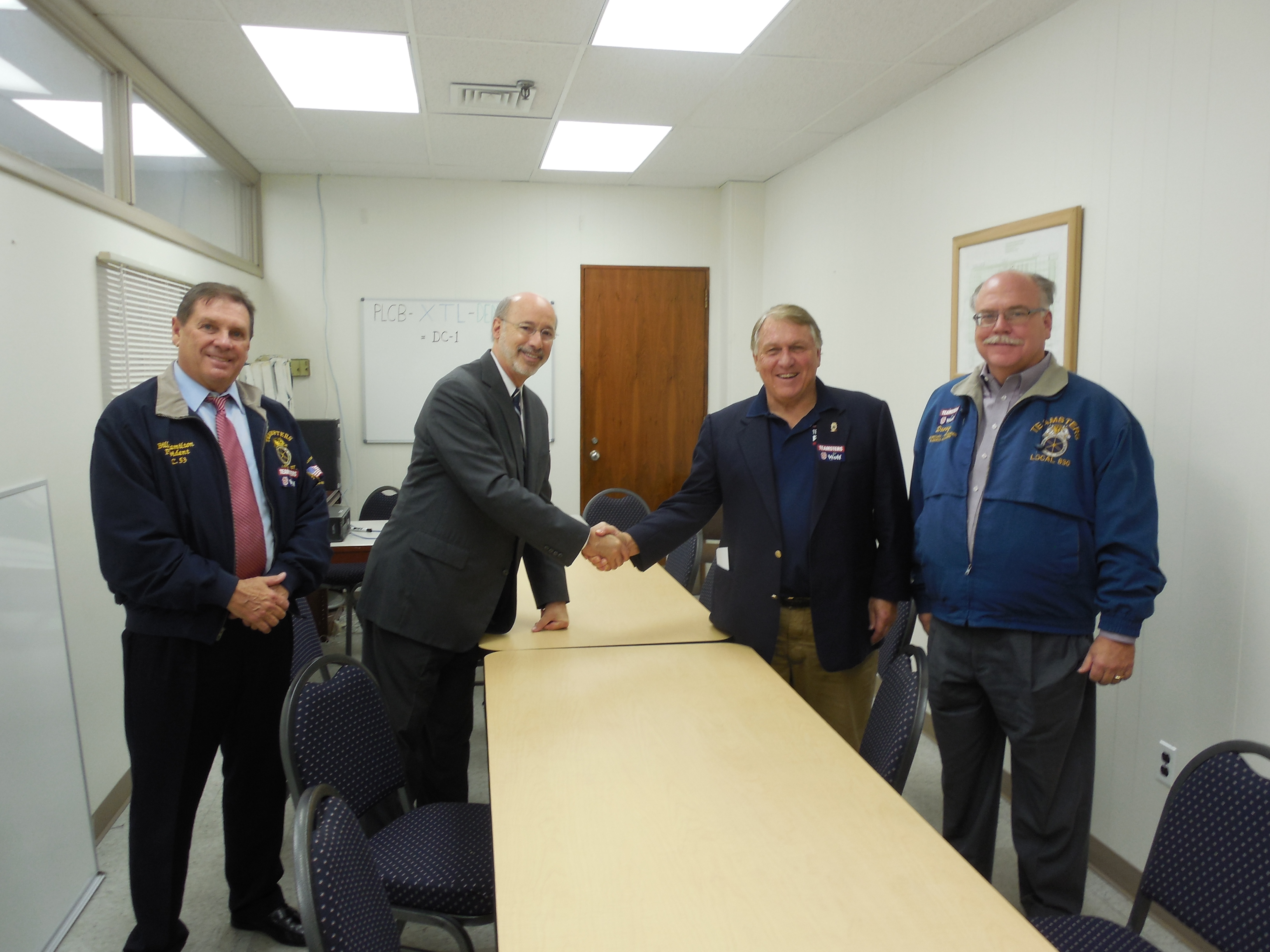 Pictured left to right- Billy Hamilton, Tom Wolf, Jim Hoffa & Danny Grace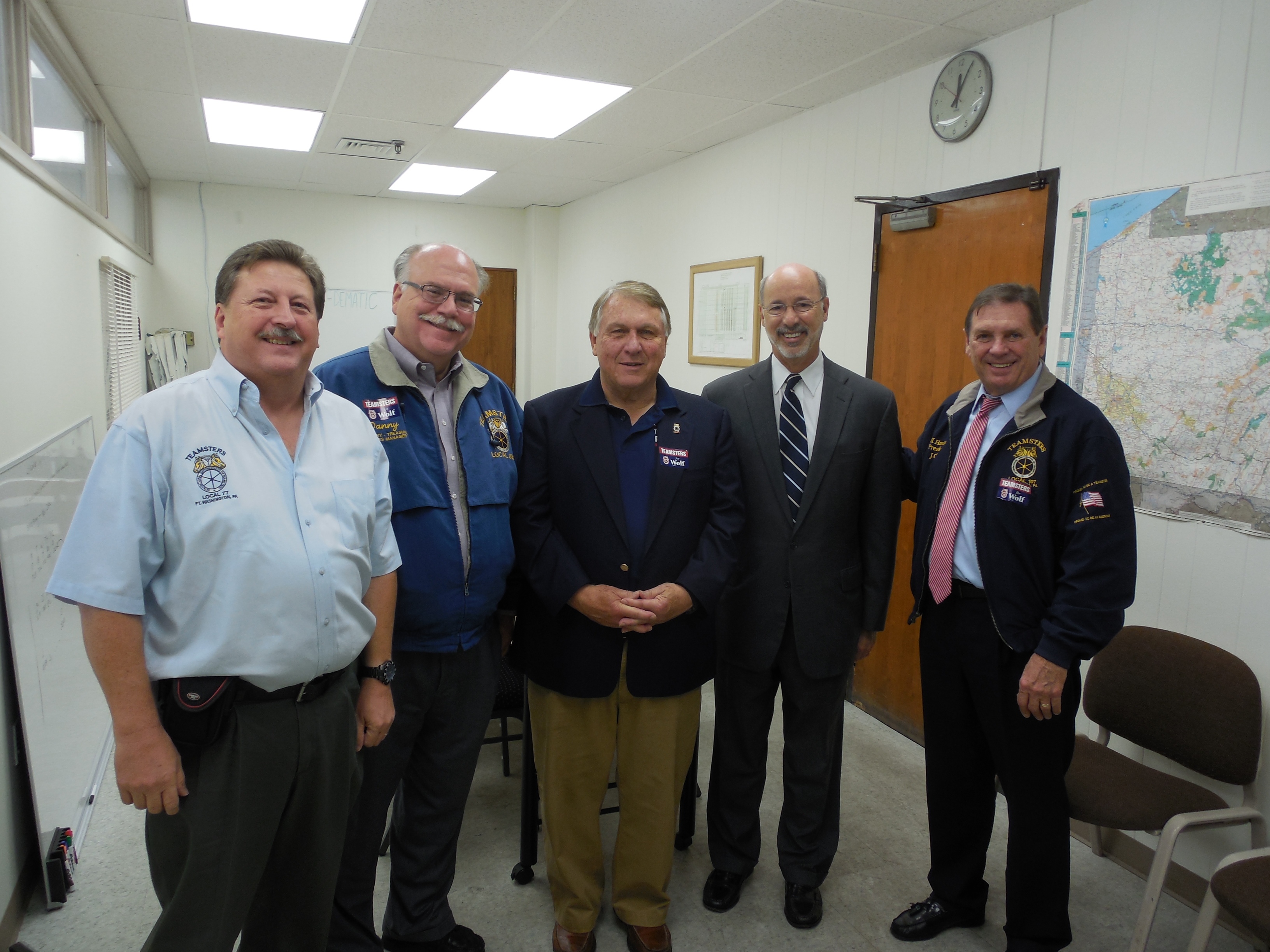 Pictured left to right - Jock Rowe, Secretary Treasurer L.U. 77, Danny Grace, Jim Hoffa, Tom Wolf & Billy Hamilton
---
DANNY GRACE & BILLY HAMILTON
MEET WITH SENATOR PAT TOOMEY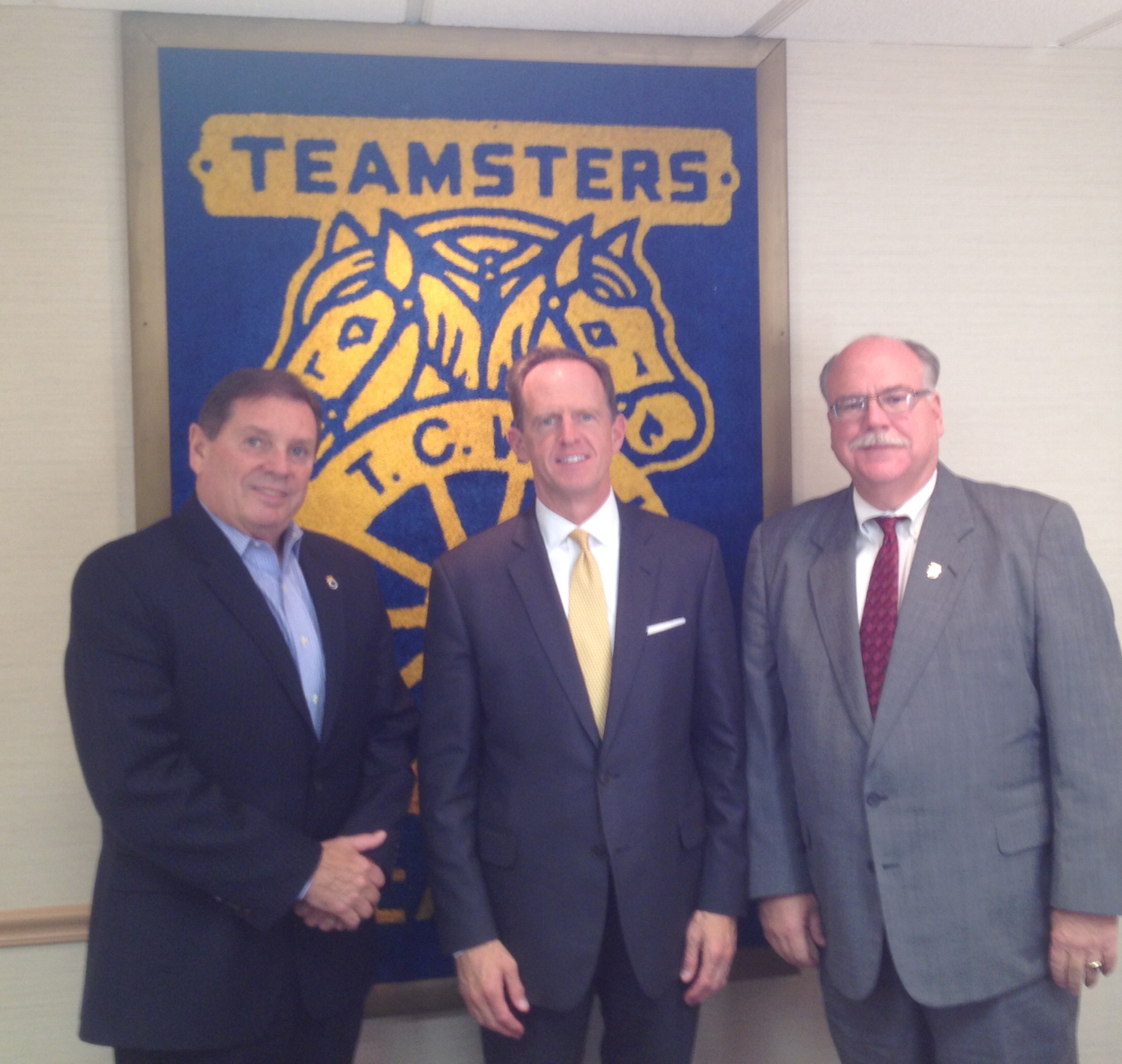 Pictured left to right-Principal Officer Local 107 Billy Hamilton, Senator Pat Toomey and Secretary Treasurer Danny Grace
---
Sunday, September 7, 2014
General Membership Meeting 10:00 a.m.
BBQ and Car Show immediately following meeting.
Welcome back!
---
2014 SCHOLARSHIP RECIPIENTS
CHRISTINA BEATRICE
Stephen Beatrice - Coca Cola
RACHEL SPICER
Brian Spicer - Pepsi Beverages Company (Wilmington, DE)
ANGELA MCGRAW
Stanley McGraw - Penn Distributors
MATTHEW PRESTIA
Joseph Prestia - Gretz Beer Company
BRADLEY WILLIAMS
Douglas Williams - Post Precision Casting, Inc.
JESSICA FOSBENNER
Norman Fosbenner - Pepsi Beverages Company (Philadelphia, PA)
RICHARD TALVACCHIA
Richard Talvacchia - Origlio Beverage
CASEY CARLSON
Garry Carlson - Coca Cola Refreshments
DEREK EARNHART
David Earnhart - Konrad Beverage Company
ALEXANDRA MAMMARELLO
David Mammarello - Bunzl Manufacturing
Louis P. Mattucci Memorial Scholarship Fund
---
GENERAL MEMBERSHIP MEETING NOTICE
General Membership Meetings are suspended for the
summer months of June, July and August. Meetings will resume on
Sunday, September 7, 2014 and 10:00 in the Union Hall. Have a safe summer.
---
Page Last Updated: May 15, 2019 (07:08:33)